Chiropractor Daniel Hyatt D.C.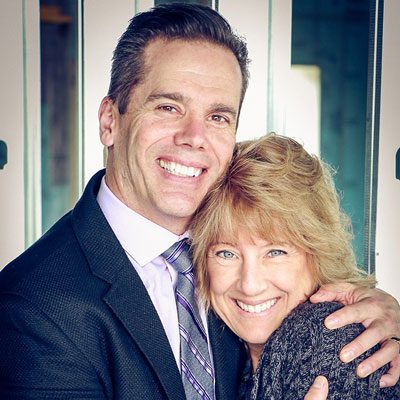 Hello, I'm Dr. Daniel Hyatt. I'd like to share a little bit of my story with you!
As of this June, I will have been happily married for 36 years... all to the same woman! I met my wife, Carrie, when she was 12 years old and I was 14. She was a 6th grader and I was a big 'ol 8th grader at St. Matthews School, here in Oak Creek. It was love at first sight (at least for me!).
From the day I met her, I never dated anyone other than Carrie. And as far as I know she never dated anyone other than me. We were married in 1987 while I was in Chiropractic College. In 1992 we started "Hyatt Chiropractic Office" together.
Four years later came our first child, Samuel. Today, Sam is happily married to his wife Alex, and they have blessed me and Carrie by giving us an unbelievable joy in our lives…three grandchildren!
We also have a lovely daughter named Eden who is 23 years old and engaged to be married. Eden is soon to graduate with a degree in Culinary Arts…she's a gifted baker as well as an amazing artist!
My wife is wonderful, my kids and grandkids are the best on the planet....I am TRULY blessed!
I do my very best to practice what I preach to my patients. That means that me and my family receive periodic Chiropractic adjustments and "wellness care" to keep us healthy. We certainly splurge on fun foods on occasion, but we are careful to make sure that we eat right and drink lots of pure water. We take our nutritional supplements, exercise, laugh a lot, play a lot, get good sleep, and avoid as many toxins as possible, toxins found in the air, food, water, and even daily household products.
Enough about me! How can we help you with today's safe and natural chiropractic techniques? Give us a call (or email me) so we can help you take your first step towards better health. I can't wait to meet you!
OFFICE HOURS
---
Monday
Closed
---
Tuesday
9:00am - 12:00pm
3:00pm - 6:00pm
---
Wednesday
9:00am - 12:00pm
3:00pm - 6:00pm
---
Thursday
9:00am - 12:00pm
3:00pm - 6:00pm
---
Friday
Closed
---
Saturday & Sunday
Closed
Hyatt Chiropractic: Daniel Hyatt, DC